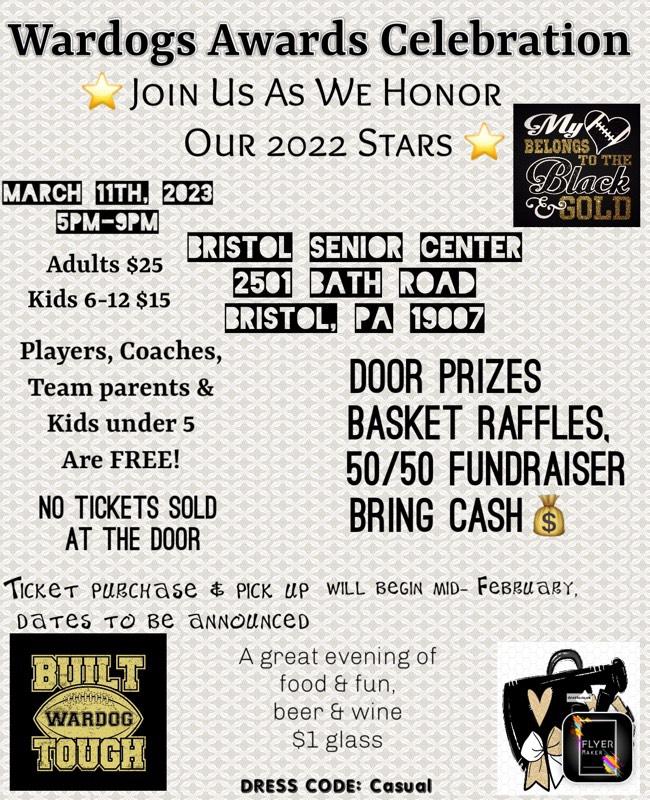 TICKETS WILL NOT BE SOLD AT THE DOOR !!!
IF YOU REGISTER ONLINE YOU DO NOT NEED TICKETS. JUST GIVE THE PLAYER NAME AT THE DOOR !!!
VENMO: @wardogselite
CASHAPP: $wardogselite
PAYPAL & CREDIT CARD: https://paypal.me/wardogselite?country.x=US&locale.x=en_US
Or, you can mail a check/money order to Wardogs Football. 49 Buttonwood Ln. Levittown PA 19054.
If you require assistance with part or all of your registration fees, please email us at [email protected] and someone will reach out to you with options. We leave no players behind.