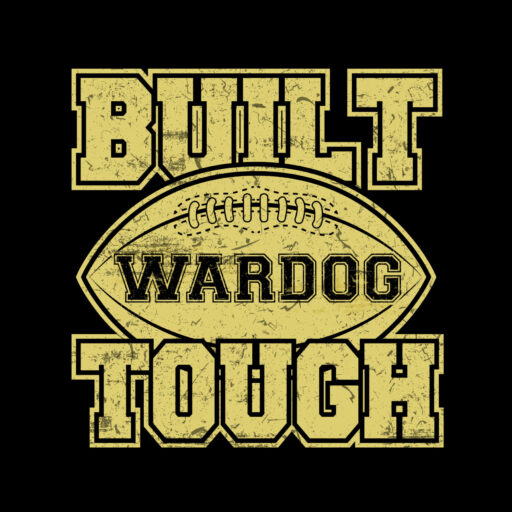 Wardogs Football & Cheerleading was formed in 2000 to teach our community youth how to play and succeed in youth and individual sports. While we feel learning the fundamentals of the sport is important, Wardogs Football & Cheerleading does not solely focus on the game. We feel that participation in sports teaches our youth many lessons critical for their personal development. Our goal is to help these children build character by demonstrating high moral standards, instilling a strong work ethic and competing at the highest level. The Wardog Way.
TACKLE FOOTBALL & CHEER
Wardogs Football & Cheerleading has been providing Lower Bucks with tackle football and cheerleading since 2000. We started off in N.E.S.A.C. and then moved to Bux-Mont Pop Warner, where the organization won several Division and Regional Championships. We then moved to U.Y.F.L., winning multiple Division Championships as well as 3 U.Y.F.L. National Championships. We continue to compete in N.E.S.A.C./U.Y.F.L. and offer both weighted and unlimited weight football.
During our time, Wardogs Football & Cheerleading has fielded a multitude of Division and State Championships as well as National Championship contenders, winning 3 National Championships along the way.
Wardogs Football & Cheerleading currently fields tackle football teams for players age 4 through 13.
Wardogs Football & Cheerleading also offers cheerleading for all that are interested between the ages of 4 and 13. In the past, Wardogs Cheerleading participated in N.E.S.A.C. and Pop Warner Cheerleading, as well as fielding competition teams for 4 years. After a 5 year hiatus, Wardogs Cheer returns and will look to compete in U.Y.F.L Cheer.
SPRING FLAG FOOTBALL
Wardogs Spring Flag is an in-house league that is open to all who wish to play between the ages for 4 and 13. Wardogs Spring Flag originally ran Spring Flag between for 10 years, returning to active participation in 2019. Many of the coaches and players from our Fall Tackle & Cheer league play in the Spring. While in-house, we run a very competitive Flag league where the sport and its instruction are taken seriously. Wardogs Spring Flag is a proud member of NFL Flag.